Careers
採用情報
Outstanding Products from Outstanding Personalities.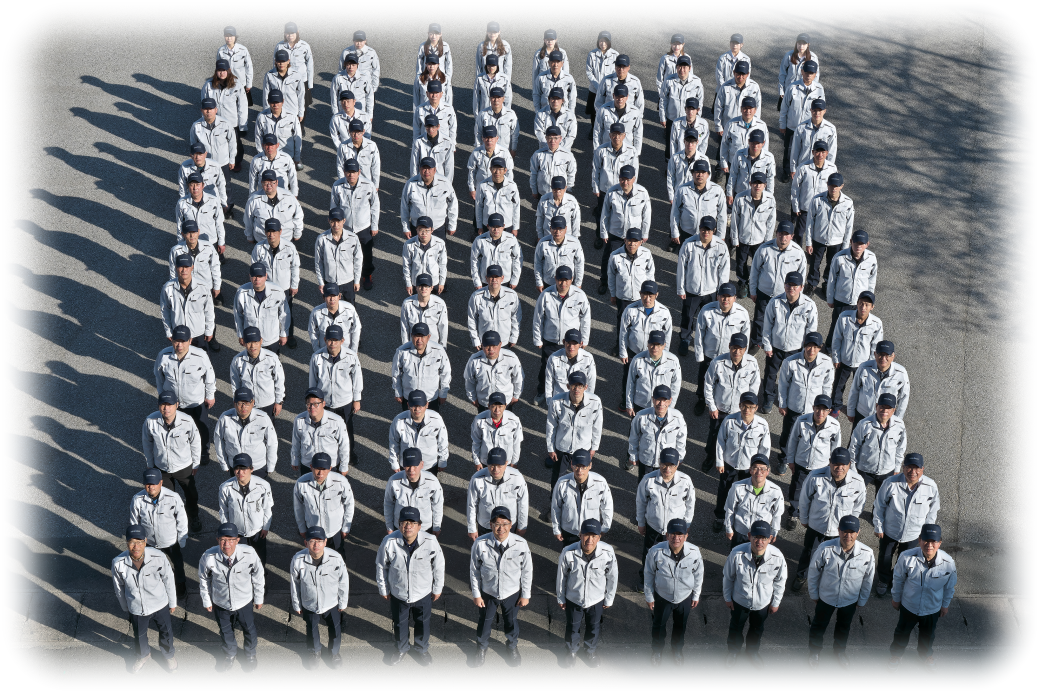 Our company implements our in-house Integrated Production Systems for the entire production process, from design to manufacturing, when building the exclusive machine tools. Our workers are a group of excellent technicians.

Customer satisfaction is through the effort of each individual worker and is executed with pride. When customer satisfaction and pride are fulfilled, the foundation of our work spirit is strong. Our dream is to continue to contribute to society from a global perspective, building on this strong foundation.

Leading a healthy and active life
A group of healthy people with inquiring minds
Application Requirements
募集要項
8:00 ~ 17:00
On site head office
Saturday, Sunday, three times consecutive holidays, ca.120days a year
Company housing, various social insurance, assets, meals, clothing rental, training tour, family events, freshmen welcome party, five to twenty five years long service awards system, thirty years/ fifty years/ sixty years continuous awards system, overseas machine shows and regular temporary staffing to technical partners abroad.
Interview, common sense, composition, documentation.
Designs
Machine Designs: design and peripheral work for machine tools and equipment.
Electrical Designs:Design of electrical components and related peripheral work.
General Affairs
Administration, Sales, Production Department, Sales Department, Electrical Design Department, Mechanical Design Department.
Machine Production
Machining, machine assembly, electric assembly, welding, painting, material handling.
Contact details for further information

NISHIJIMA CORPORATION
12 Ohara, Ishimaki Nishikawa-Cho, Toyohashi City, Aichi Prefecture
441-1102
TEL. +81-532-88-5511
FAX. +81-532-88-5522
E-mail. recruit@nishijima.co.jp
General affairs division: Masaaki Shibata